Literature Paper Writing Help from Superhero Experts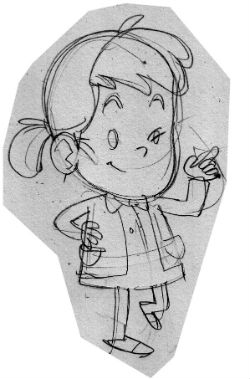 Reading books is a relaxing activity but writing about what you've read is not. The thought of a paper with a pressing deadline ahead of you can spoil all the fun. How can you enjoy the plot if the only thing you can think about is which paragraphs to highlight and use in your paper? The worst part is when you are ready to start writing but keep staring at a white page unable to do it. All the ideas are gone and the feeling of despair begins to envelop you. We suggest you stop picturing all the negative consequences of not turning in your paper by the deadline. There is nothing constructive about having a bad attitude. Instead, use our literature paper writing help.
You might wonder how is our service different from all the rest. There is no doubt about the fact that there are numerous companies that offer similar services you can turn to and we are aware of that. Helpwriter.com is your trustworthy companion in that we are always ready to cope with all types of papers on literature. The main difference between us and other companies is that our experts have superpowers. They are never late with your assignments, do not make grammar mistakes, produce only unique content, and have written hundreds of academic papers. There is no need for you to give them broad explanations on what kind of paper you want. Their experience will guide them in the right direction.
We Don't Save the World, We Save Students
Our writers can't conquer all the villains in the world, unfortunately. However, they can conquer the breach of justice in the situations when students are overloaded with writing assignments. It seems impossible to follow all the guidelines and submit homework assignments on time. Teachers often do not understand the amount of work a student has to cope with every day. If you think that you might need some support from the experienced writers, Helpwriter.com is exactly what you need.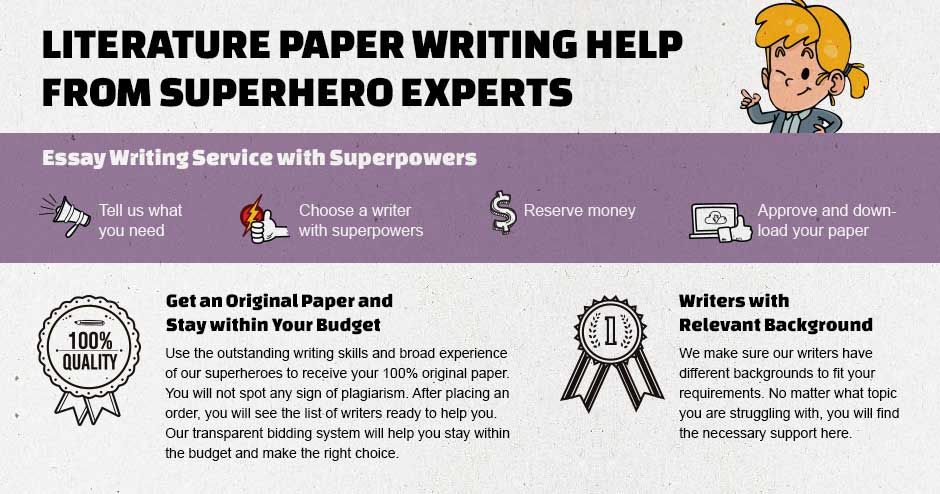 It is our duty and happiness to save students from exhaustion and sleep deprivation. It is your choice of whether to make your life easier or not but we are here to assist you. We believe that you will not get a low score if you turn in a well-structured original literary piece. It is not a problem if you don't have time to read the assigned materials. The chances are, our writers have already read the book you need but don't want to. And if you think that writing about a book or novel is a boring thing to do and would rather spend your time more productively, we are here to do it for you.
Some think that students procrastinate and waste their time on something irrelevant to their studies. Interestingly enough, procrastination has no negative implication from a psychological point of view. When you procrastinate, you simply fulfill your other needs. If you need to write a paper but decide to meet with your friends instead, it does not mean that you are wasting time. You simply do what you consider to be of more importance and there is nothing terrible about that. Helpwriter.com is an effective way to procrastinate a bit more than you usually do without doing any harm to the studying process.